[ezcol_1third]
BALLYHOO: uniek, eigentijds webdesign, logo ontwerp & illustraties.
Sinds 2001 creëert BALLYHOO webdesigns, illustraties, logo's en flash animaties voor klanten uit verschillende sectoren: van bio-technologie en banken, uitgeverijen, tot onderwijs, jeugd, muziek en overheidsinstellingen.
Ballyhoo werd genomineerd voor de webdesign contest DotCulture 2003 Award Belgie en voor Beste Site van het Jaar (Clickx PC Magazine 2004).
Webdesigns worden vermeld door Webdesign Communities zoals Designsnack, KillerSites, Professionals on thé Web, e.a.
In de jaarlijkse edities van de Webdesign Index van 2001, 2002, 2003 en 2006 (publicaties uitgegeven door uitgeverij The Pepin Press/Agile Rabbit Editions), worden enkele ontwerpen van Ballyhoo beschreven.
[/ezcol_1third]
[ezcol_1third]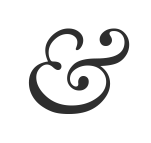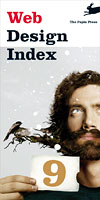 [/ezcol_1third]
[ezcol_1third_end]
Wat is.. BALLYHOO?
De naam BALLYHOO is gekozen in 1999, een periode dat websites alfabetisch werden opgelijst in de zoekmachines 'avant la lettre'.
Een term met beginletter 'A' was weinig sexy te noemen, vandaar de keuze voor een 'B'!
BALLYHOO geeft onze visie op vormgeving weer: nooit theoretische en akademisch en gericht op emotie, recht naar het hart (of de buik, indien je wil), intuïtief, sympathiek en bruikbaar.
Aantrekkingskracht en opwinding, voor een ruim publiek.
/ 'bælI'hu: US: 'bælIhu: /
n [U] (colloq)
1 unnecessary noise and excitement.
2 extravagant publicity or fuss.
© 'Oxford Advanced Learner's Dictionary of CurrentEnglish'
[/ezcol_1third_end]